Facility Management
When optics matter, let Merendino Cemetery care help you succeed.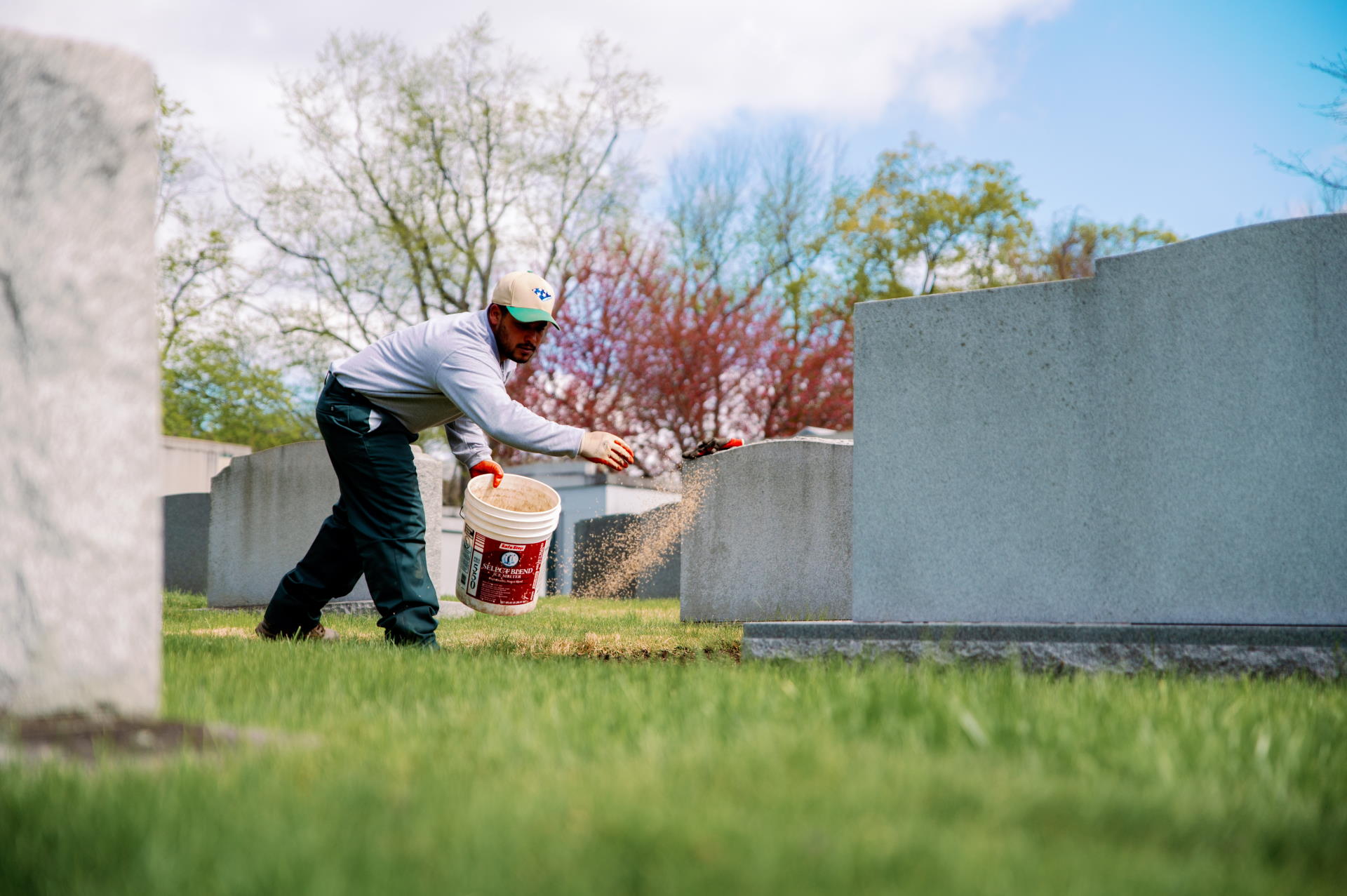 Facility Management
When optics matter, let Merendino Cemetery care help you succeed.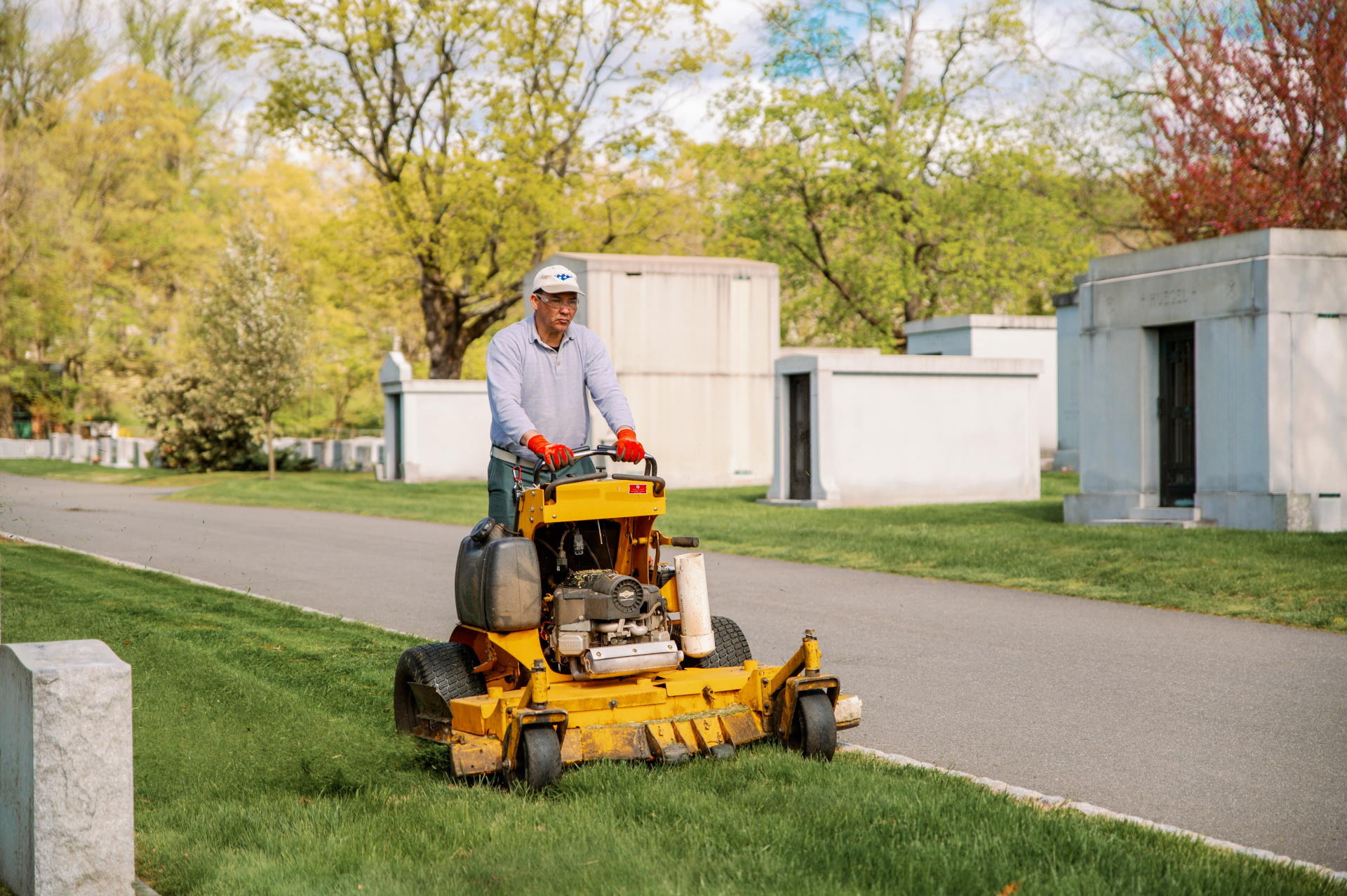 Facility management is the single largest and most visible operation in your cemetery. Weather delays, monuments left untrimmed, grass clippings on headstones and graves that have settled. These issues lead to overtime, complaints, and use of your limited time. Merendino Cemetery Care can reduce complaints, control costs, and increase efficiency. Allowing you to better manage your cemetery operation.
Our focus is on your operation AND your families.
Over 2000 Acres currently maintained.
We service 1 out of every 650 Burials in the United States.
2 million graves manicured weekly.
Is staffing and hiring an issue? Are you looking to improve upon the beauty of your cemetery? Are you struggling to find the time?
We make it easy to find out if Merendino Cemetery Care can help you get ahead.
Call for a Consultation
We will listen to your challenges, enabling us to provide solutions.
Receive a Proposal
We will review the options together, allowing you to decide what is best for your operation.
Stop Worrying
Merendino Cemetery Care will provide the services you deserve.
Take your operation to the next level and gain back your time with Merendino
Cemetery maintenance is by far the largest and most visible facet of any cemetery operation. The mowing, the trimming, the interments. When you add weather, staffing issues, funeral schedules and equipment breakdowns, things can get out of control quickly. All of this can lead to additional capital costs for equipment, increased labor costs and managing family inquiries and complaints.
Merendino Cemetery Care understands the challenges and can reduce the burden on your management and grounds staff. We can take care of your mowing and trimming, your interments and entombments, as well as your cemetery landscaping and mulching needs. Turf is manicured, monuments are trimmed, funerals services are handled with the respect and dignity they deserve, graves are backfilled and seeded, and issues are addressed immediately.
With Merendino Cemetery Care, you can reduce or even eliminate hiring challenges, labor costs, and HR related issues. Our services can also help you save on turf equipment repairs and purchases, and maybe most importantly, improve visibility and reduce complaints.
Your cemetery maintenance may be the largest part of your cemetery operation, but that does not mean you have to devote most of your time to it. Give us a call and get back to focusing on the big picture.
"The staff at [Cemetery in NY] is always very professional, hardworking, and always helpful. I can't say enough nice things about you all" -Funeral Director
"She is so pleased with the way the grounds look! The Merendino team is doing a great job! The mulching is incredible!" – Cemetery Manager