Merendino Cemetery Care
We make it our mission to support your mission
Merendino Cemetery Care
We make it our mission to support your mission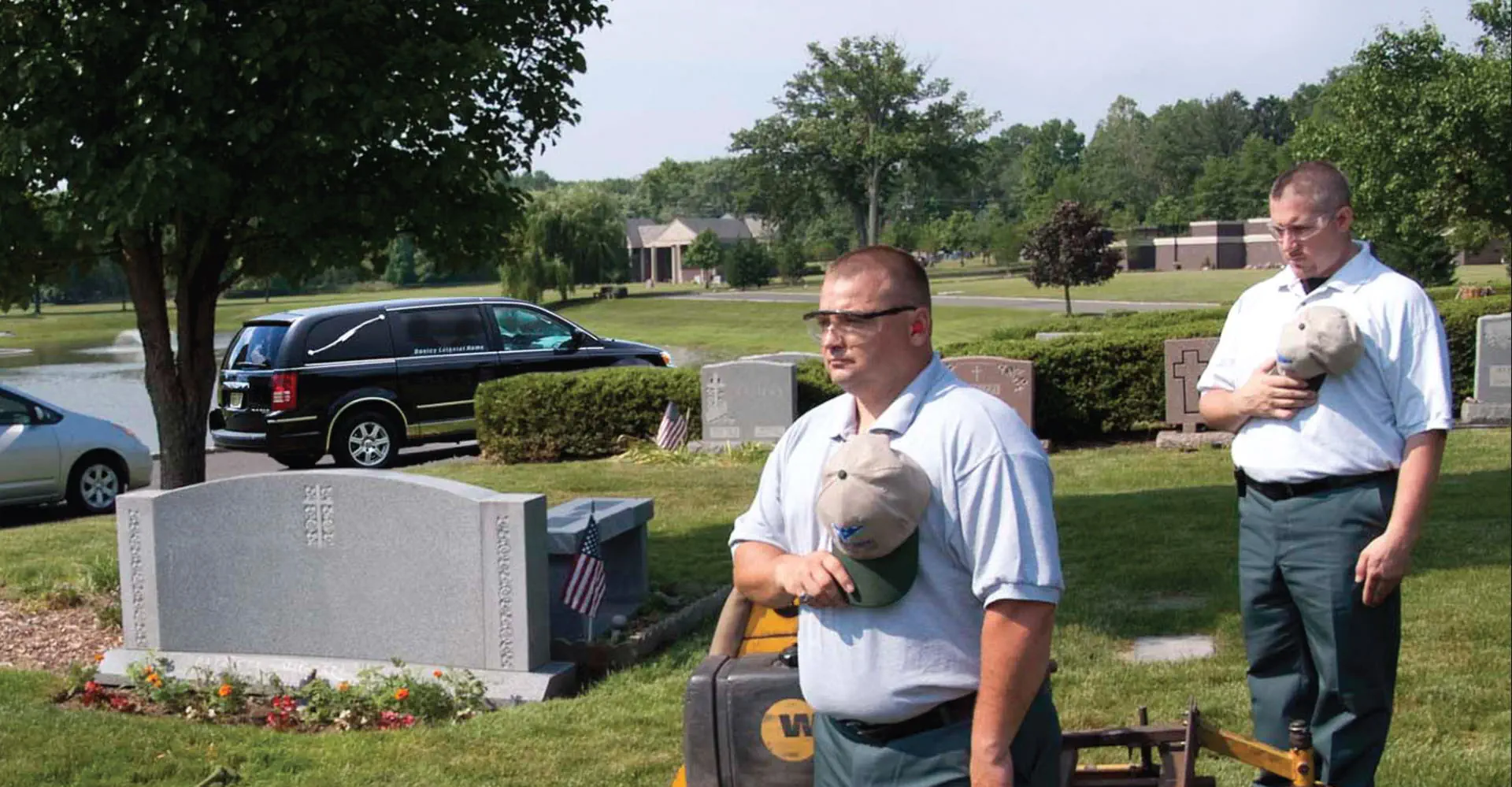 Our only focus is cemeteries
Your unique needs are our standard procedure
We make it easy to work with us
The owners know your name
Cemeteries are places of empathy and compassion.
To further these ideals…
We pursue mastery of cemetery operations.
We make our mission, to support your mission.
We strive to get the job done, every day, every week, every project. We will not settle until it is.
Cemeteries need to make interments and entombments, mow, trim, build, service families and build new inventory. Contractors hired to outsource these cemetery services often have experience in their field, but fail at meeting your expectations. You deserve someone that understands the unique needs of a cemetery.
Funeral schedules, weather, respect for visitors, seasonal events and the sacredness of the funeral service and grounds. These are just some of the many pressures that make your cemetery unlike any other operation.
Merendino Cemetery Care focuses exclusively on cemetery operations and cemetery construction. 
From facility management, and truss foundations to niche gardens and cemetery development. Our focus allows us to meet those challenges and provide cemetery services that meet your expectations. You have more to worry about than daily cemetery maintenance or your cemetery construction. Let Merendino Cemetery Care show you how our cemetery services allow you to focus on running your cemetery, rather than worrying about your cemetery's reputation.
"I can not adequately express how grateful I am to you for sending your team to the Cemetery this past Saturday. The team led by Daniel and Santo were extraordinary in their work ethic, professionalism and the compassion they had for our cemetery and those souls that have been entrusted to us. I thoroughly enjoyed working with them as they took pride in their work and seemed to really enjoy working together. When I say I worked with them I really meant I stayed out of their way. The speed and proficiency with which they trimmed was impressive. They arrived on time, mobilized, then proceeded through a cemetery that they had never laid eyes on, as if they had worked at it every day. Thank you again for caring for and supporting our cemeteries and our mission."